2022 Zup "You Got This 2.0" Board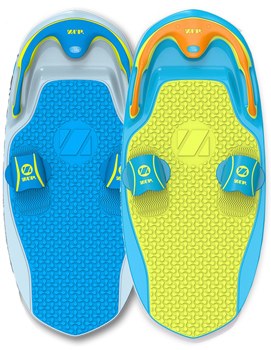 Zup
Part number: ZUPGOTIT-20
2022 Zup "You Got This 2.0" Board
Regular Price: $529.00
Sale Price:

$469.00
Description
2022 Zup "You Got This 2.0" Board

Please indicate your colour choice of Blue or Silver in Comments at checkout.

The Double Zup handle is a $149 Regular Price and available for $110 when purchased with a Zup board.

The one that does it all! This Board offers riders of the largest variety the chance to lay, kneel, stand and so much more! Easy for the most amateur rider but still offering more experienced riders the ability to be challenged. Friendly and stable, the YouGotThis2.0 is ZUP's "User's Choice!"

For Beginners to Intermediate riders; Comfortable, non-skid EVA foam padding allows for multiple foot positions anywhere on the board

Easy slip-in Multifunctional Foot Straps that are also Elbow Pads & Kneepads as needed; Friendly, Stable Hydrodynamics (won't catch an edge) with a very buoyant board

Indestructible molded-in safe side handles make transitions easier and carving more fun

Integrated front tow hook holds rope making it easy to use for any age

Blow-molded Plastic Board w/ EVA Foam Deck

57" x 27" x 5" - for 350 lbs and down

Add the Double Zup Handle that is designed for the new ZUP Water Sports Board but also plays well with other Towable Water Sports (Skis, Wakeboards etc.). When Starting-Out, this Handle Takes-All-the-Strain-Out of the Ride by Connecting directly to the ZUP Board! When you want to change your riding position or just need a relaxing break... Double ZUP makes it Easy-and-Safe to reattach your Tow Rope to the ZUP Board. The Double ZUP Tow Handle & Rope has a Bright Lime-Yellow Float on the Handle making it Highly Visible in the water.
MID: -17865