Radar Chase 3 - 1, 2 or 3 Rider Tube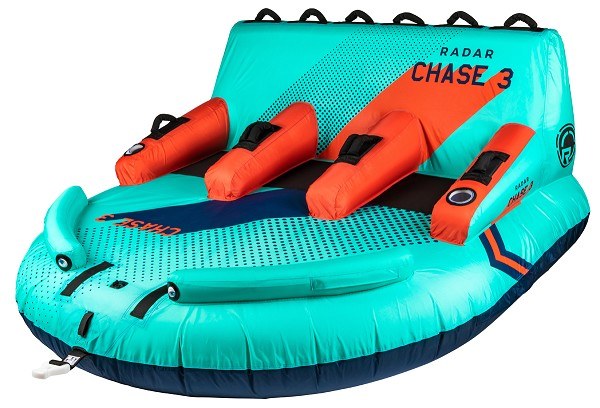 Radar Ski
Part number: RDCHASE-3
Radar Chase 3 - 1, 2 or 3 Rider Tube
Description
Radar Chase 3 Lounge Towable 1 to 3 Person Tube

Sale price limited to stock on hand, while it lasts.

The Chase 3 offers endless fun all summer long. With room for three you'll be laughing with your buddies as you bounce through the wakes and glide on a long whip. Spoon-O-Vation reduces the drag so you keep your speed and connect clean with the wake for maximum boost.

Spoon-O-Vation reduces the drag and increases the fun

Neoprene Seat Padding and Neoprene Knuckle Guards for a comfy ride

Two Tow Points - tow like a couch or a chariot

POV Camera Mount and 2 Cup holders

840 Denier Nylon Cover with a 30 Gauge PVC Bladder

3 Riders – 80" x 80"
MID: -16654