2023 O'Brien Microdust Skim Style Kid's Wakesurfer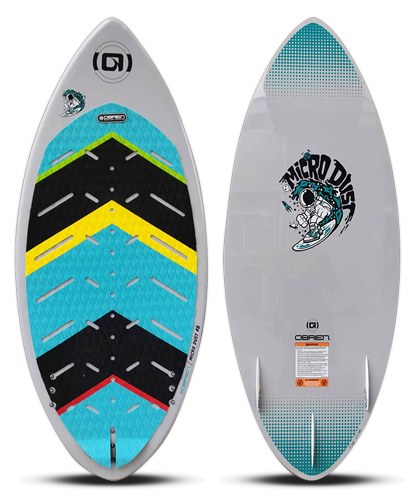 O'Brien Watersports
Part number: OBMICROD-48
2023 O'Brien Microdust Skim Style Kid's Wakesurfer
Regular Price: $385.00
Sale Price:

$299.00
Description
2022/23 Microwave Skim Style Kid's Wakesurfer - by O'Brien

Blending characteristics from two of O'Brien's favorite shapes, the Micro Dust is perfect for smaller rippers getting into wakesurfing and those dreaming about going pro. The thin profile and added tail width allow this lightweight skim style shape to generate tons of speed while maintaining stability. With multiple fin configurations, beginners can opt for three fins for more control and building confidence. Simultaneously, more advanced riders love the single fin for relentless progression and learning new tricks.

Features:
Skim Style
Kid Friendly Design
Compression Molded Construction
Rounded Pin Tail
Color Coded Machined EVA Pad
3 Removable Delta Fins

Available in 44 or 48 inch lengths.
MID: 22324